Arista SDC Networking
Software Driven Cloud Networking
Arista Networks is the leader in building scalable high-performance and ultra-low-latency networks for today's data center and cloud computing environments.
Recognized by Gartner as "A Leader in 2017 magic Quadrant for Data Centre Networking"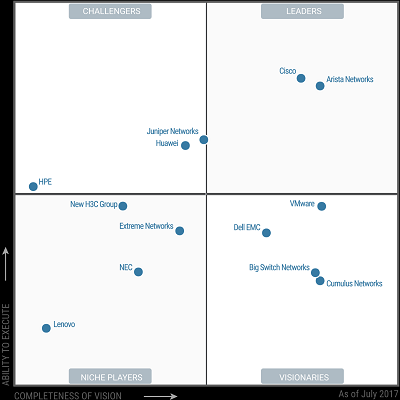 Arista Ethernet switches are the perfect network solution for your most demanding workloads. With native support for VMware Virtualization and hundreds of Linux applications integrated into hardware platforms designed to meet the stringent power and cooling requirements of today's most demanding data centers, Arista delivers the most efficient and best performing 10Gb Ethernet platforms.
At the core of Arista's platform is the Extensible Operating System (EOS™), a ground-breaking network operating system with single-image consistency across hardware platforms, and modern core architecture enabling in-service upgrades and application extensibility.

7150 Series Ultra Low Latency Switches
The Arista 7150S series represents the industry's leading ultra low latency 1RU 1/10/40GbE layer 2/3/4 wire speed switch family, offering a unique combination of performance, advanced functionality and extensive onboard resources. Designed to suit the requirements of demanding environments such as ultra low latency financial ECNs, HPC clusters and cloud data centers, the class-leading deterministic latency from 350ns is coupled with a set of advanced tools for monitoring and controlling mission critical environments.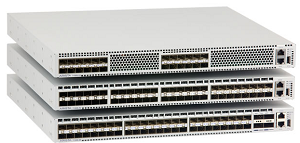 To learn more about Arista Networks solutions, please visit http://www.aristanetworks.com.