Unified Communications & Collaboration (UCC) brings together presence, voice, messaging, and conferencing to enable organizations, employees, customers and business partners to communicate with each other efficiently – which leads to a significant improvement in their communication and business processes. UCC solutions are especially suitable for organisations that have dispersed locations and rely on cross-functional team collaboration. And more, UCC helps organizations make decisions faster and reduce travel time and expenses.
Pacific DataCom helps organizations to improve collaboration, productivity and business processes through the adoption of UCC with Microsoft technology.We provide a suite of UCC products and services from feasibility study, design and planning, to implementation, adoption, and on-going support.

Work Better Together with Skype for Business
Reduce Professional collaboration and meetings - all integrated with Office
You get everything you need for conversations in one app - IM, audio and video calls, online meetings and sharing. And because Skype for Business and Office work together, it's simple to collaborate right from your Office apps. 
Connect with anyone, anywhere, on your favourite device
Reach out to anyone in your company, or to the hundreds of millions of people on Skype, on your favourite device or web browser.
Help info safe and manage accounts easily
All communications are protected by strong authentication and encryption. You control employee accounts, so you can add or remove subscriptions and assign features based on people's collaboration needs.
Reduce cost and complexity with one solution
Skype for Business will work with most communications technology, so you can still make and receive calls on PBX phones and join meetings with video teleconferencing systems. You'll also reduce the cost of supporting multiple services by upgrading to one solution that includes everything – voice, video, and online meetings.

Agile, Responsive and Mobile - Tools for Modern Enterprise
Office Anywhere
Giving your employees the freedom to work when and where they need to - on their favuorite devices - can increase productivity and simplify team collaboration,
Email, Collaboration and Conferencing
With Office 365, you can provide anywhere access to enterprise email, file sharing, and online meetings without compromising security.
Security and Control
Security, compliance, and privacy are built into Office 365 to help ensure that your company data is protected. 

Polycom CX Series takes the simplicity, ease of use, and familiar Skype for Business interface to environments throughout the enterprise. Only Polycom offers the broadest portfolio of Skype for Business-optimized solutions that simplify deployment. They also lower your total cost of ownership by eliminating training costs, streamlining communications and encouraging collaboration.
SMART Room System for Microsoft Skype for Business
The SMART Room System supports levels of interaction that help you ink over any application, including Microsoft Excel and Adobe. It has more size options than any other Skype for Business Room System and is the only system on the market that is manufactured and supported by one vendor.

AudioCodes Skype for Business-Qualified Enhanced Gateway
AudioCodes Mediant Series Enhanced Gateways offer direct SIP connectivity between existing enterprise voice infrastructure, Microsoft Skype for Business and the PSTN. With the ability to support session border controller (SBC) functionality on the same hardware platform, AudioCodes Enhanced Gateways offer investment protection by supporting gradual migration from TDM to IP, and from PSTN to SIP Trunking.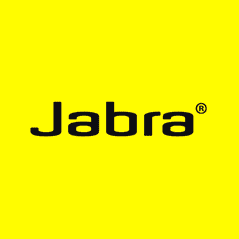 Jabra offer a wide range of Skype for Business Certified corded and wireless headsets optimized for UCC environments. Jabra's line of professional headsets and audio solutions meet the telephony needs of your modern work environment.